January 29, 2023, 12:24 pm
In Loving Memory of Denise Victoria Clark (nee Cottrell)
1928-1982 (Aged 53)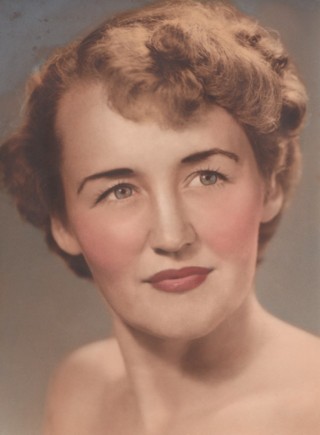 Denise went home to be with the Lord in July 1982 after a long battle with cancer. She is survived by her sister, Marion, her daughter, Dianne, and her son David.
She was laid to rest at Mount Thompson Crematorium & Memorial Gardens, location 123136 arranged by her son with the plaque featuring her favourite theme/word Someday.
A brief biography
Denise was born Denise Victora Cottrell and spent her early childhood living living in Horsby, Sydney, New South Wales. Her family later moved to Wentworth Falls in the Blue Mountains of New South Wales in Australia in 1943 - Denise was only 1 years old at the time. She later moved back to Hornsby.
She later moved with her family to Aspley, an outer suburb of Brisbane in Queensland.
Denise was to marry twice having her daughter from her first marriage and her son she adopted with her second husband in 1961. Denise divorced her second husband some years later.
Her passion was grooming of show bred poodles and once owned a dog grooming salon at Bowen Hills called The Poodle Parlour (or Poddle Pampor - yet to be qualified) .
Denise had an unparalleled compassionate love for people, especially those who were in need. She also shared this same passion and love for animals. She had show bred poodles which she exhibited at various dog shows and won many awards.
In 1972 she founded what would be later called the Cottage Cattery in Eight Mile Plains, a suburb of Brisbane, which is still in operation today.
Denise also had a cleaning contract with the Queensland Teachers Credit Union where she worked some 5-6 years.
As an avid lover of good quality restaurant dining combined with her friendly and social nature, Denise was a social member of the Queensland Cricketers Club at Wooloongabba in Brisbane for many years.
Denise's favourite, but sad, novel was The Thornbirds. She too had fallen in love with a man of a religious vocation in the Christian Brothers and had hoped he would leave the Brotherhood to be with her. Sadly he chose to remain with his vocation but continued to keep in touch with Denise and spoke at her funeral.
In her last days she sold the Cottage Cattery and moved with her son to live in MacGregor, Brisbane. Denise lost her battle with cancer the year after she moved to MacGregor passing away on July 10th, 1982.
Denise was a light that so many people noticed and enjoyed being in her company. Her love for life and to help those around her gained her great admiration from all who came to know her - so much so that at her funeral the chapel could not contain the number of people who went to pay their last respects. Denise had certainly touched and influenced so many lives.
From her son: Thanks mum for being the greatest mother and role model a a boy could ever have. I love you and miss you dearly and look forward to seeing you one day again in our Father's kingdom.